This is a mood board of my inspiration — colors, typography, logo, website references and my process for examining and breaking down the information architecture of the Psychology Today's original website.
Here are screenshots of the original Psychology Today home page and article pages.
These are screenshots of some website references I used in my market research and competitive analysis. Online magazine sites that are well-known and praised were referenced— such as The New Yorker, The Atlantic, Vogue, and more.
Using Miro, I broke down the information architecture of the original Psychology Today website. By understanding how everything is organized and structured, I could see how to better streamline the framework of the site and simplify it for the user.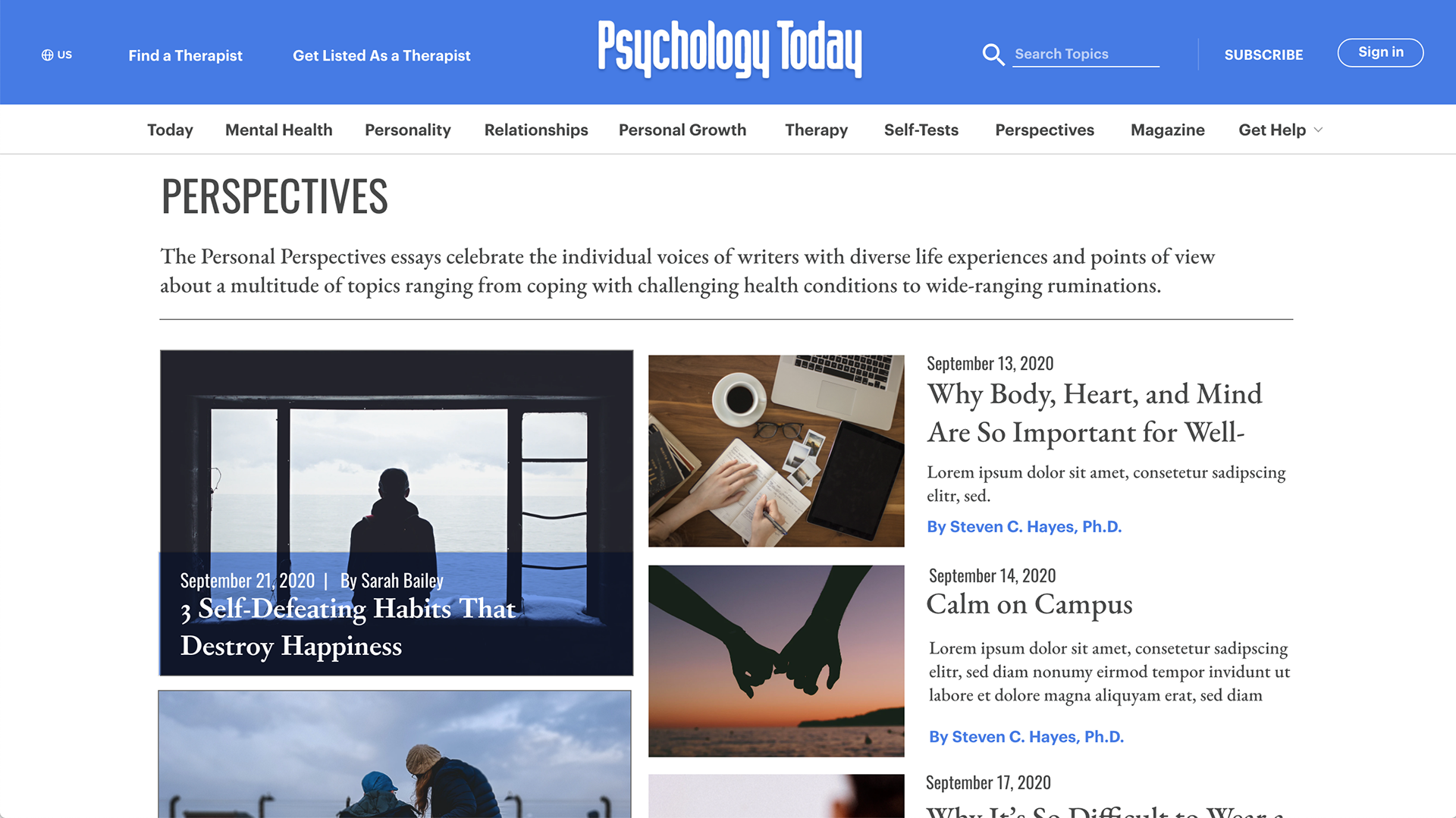 Check out the final prototype below. You can click through as well to see different pages.
In addition, I created a mobile version of the application. I learned that on mobile apps, text should always be at least 16 pt. I noticed that while letting a few users test out the mobile app that the readability was challenged due to the smaller size of the typeface.